WE HAVE A PHYSICAL LOCATION
3843 Spring Mountain Road
Las Vegas, NV 89102
Open 6 Days a Week 10am - 5pm PST (closed Sundays)
📞: (201) 815-8852
Call to place an order by phone or if you have any questions!
If you're in the area, drop by and try our shoes in person! You're going to LOVE them.

We're located very close to the Las Vegas Strip on the corner of Spring Mountain Rd and Valley View.

Our store has 3,500+ reviews on Google with 4.8 Average rating ⭐⭐⭐⭐⭐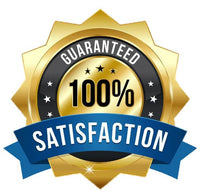 You're Going to Love Your Zebas
If you don't love your Zeba shoes or they don't fit right, you can send them back for a full refund or exchange. We have a 30 day return policy that begins when you get your shoes. Purchases made during the holidays can be returned up until January 31, 2023.
We've shipped well over 200,000 pairs since we began selling them in August 2019 and so far and our customers LOVE their Zebas and we're confident you will too. See what our customers are saying.
Testimonials
Just so you know I am 70 years and have worn a lot of different shoes in all those years. These shoes are the best! They are so easy to put on and take off. The best looking for casual shoes. All I need now is a pair of dress shoes that are this easy to put on and take. With my arthritis flaring up more and more These shoes are a godsend. I am hooked on these shoes they are the only shoes I will buy from now on.
⭐⭐⭐⭐⭐

Jimmey Trujillo
I was skeptical... but eventually I ordered a pair. Three weeks later I ordered a pair for my girlfriend. Today, a month later, I am ordering another pair for a friend's birthday. These have to be worn to be believed. They are serious - no hands on and off! They feel the same as any other high end athletic shoe, just as tight, soft footbed, but kind of springy feel with the sole encouraging walking or activity. 
⭐⭐⭐⭐⭐


Barbara Sinnott
I am unable to bend over to put my shoes on. These really do work as advertised and are also very comfortable. I highly recommend these shoes. You have won my business indefinitely. No other shoes for me again. I also got a pair for my wife and she's just as satisfied.
⭐⭐⭐⭐⭐

William Erno III
Got mine yesterday. Wore today. Took extra set of my usual shoes in case they hurt...but they didn't! Easy on and off. I am going to order a second pair soon. So excited...and I was quite unsure initially, did research, then gave them a shot. So glad I did.

⭐⭐⭐⭐⭐

Brenda Bonyun
The best shoes I've got love love them.  I've had hip and knee replacement and this make it so easy for me to a good pair of shoes on I will have to get more as soon as there more colours to choose from. Thank you

⭐⭐⭐⭐⭐


Pat Geneau
Shoes are as advertised.  Not sure how they do it but the slip on easy and come off just as easy, but not loose feeling on my feet. Something inside grips my foot without added pressure. I had ordered the extra wide and these feel good with the extra room. Glad I made the purchase!

⭐⭐⭐⭐⭐

Vicki Brogdon
I love my Zeba shoes! I have a difficult time bending to put my shoes on but since I got my zeba it's no longer a problem! It's not only convenient it's stylish and comfortable. You are a God send for people that have medical issues and just need a easier way to put on their shoe. I can't thank you enough for creating a wonderful shoe!

⭐⭐⭐⭐⭐

Cynthia A.
Fantastic! I was attracted to these shoes when I saw that you could put them on by stepping into them. Since I am a senior citizen with bad knees I knew I wanted to try something like this. I ordered a pair and they are so easy to step into, but they failed to tell you something about them - they feel great when you have them on. Now that I have happy feet I am going to see how many miles I can put on them. Why don't you get some too so you can check your mileage.

⭐⭐⭐⭐⭐

Stan
Great! I'm so glad I found a way to tell everybody about how happy I am with my Zeba shoes...I wear them every day since the time I get up until I go to bed. A very comfortable shoe, easy ( an underestimated word ) to put on an off, good looking , and I get complements. I strongly recommend you buy the socks, they are thinner than the regular socks a person wears with loafers, running shoes.. I'm going to save a few bucks and buy another pair..

⭐⭐⭐⭐⭐

Pepe Q